Harvest 2021: About grapes, grapes, grapes...
The time during harvest always flies by pretty fast and so it comes that is already history. This year we started later than usual, because the chilly spring set the ripeness back for a couple of days. However, the weather during harvest was on point and granted us a good plannable and successful harvest.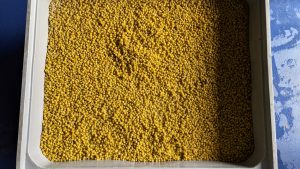 Neuburger was the first to get in the cellar and it was followed by Chardonnay, Grüner Veltliner and the aromatic varieties. During the first days we already could see what the vintage 2021 brings us: a good amount of acidity combined with the perfect ripeness. These paramedics let us try out a lot of different wine making methods like whole bunch pressing, mash fermentation or maceration carbonique.
Just a little bit later Blaufränkisch called to get picked. Destemmed or whole berries – wood or stainless steel – or maybe a mix of both?
One of our biggest supporter this year was our intern Ernestine – or short Ernie – from Germany. She stayed with us for 2 months and amazed us with her happy mood, good entertainment, a lot of power, endurance and wine knowledge. Thanks a lot for you great help!
As always, our harvest crew showed as again their endurance and good spirit on every havest day. Chapeu and thank you all for your help during this amazing harvest!