All our vineyards are certified organic since 2017 and situated in the village of Jois. It's the most eastern commune of the Leithaberg DAC appellation at the northernmost point of Lake Neusiedl. Due to the influence of the lake and the nearby hills of Leithagebirge and the interaction of limestone and slate soils our vinyards are really special – in a positive sense. Our most interesting plots are bottled as single vineyard wines.
Here is the short version. Some million years ago, the area around Jois looked like the Caribbean looks today. The primary rock of the Leithagebirge protruded in some places as small islands above the primordial ocean. All kind of seaweed, corals and other sea animals inhabited the mountain under water. As the sea slowly disappeared the living forms fossilzed into limestone – the "Leithakalk". Today this limestone gives our wines their minerality and saltiness. So above a certain sea level, the hilly range shows its primary rock – we call it slate – the slopes below show limestone and the foothills consist of chalky loamy.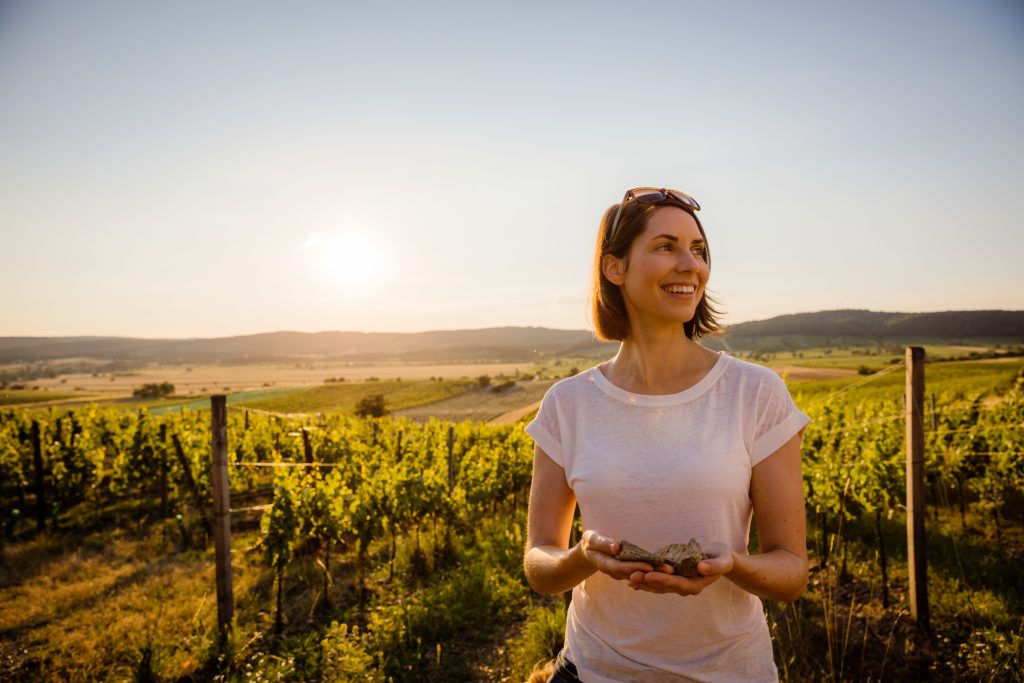 Locals call it "Tannenberg (Fir-Tree Hill)" even if it's full of scots pins. It is located outside the village, close to Lake Neusiedl. Its southern exposed slope is called "Jungenberg", the northern slope "Hackelsberg". At both locations the soil is dominated by slate.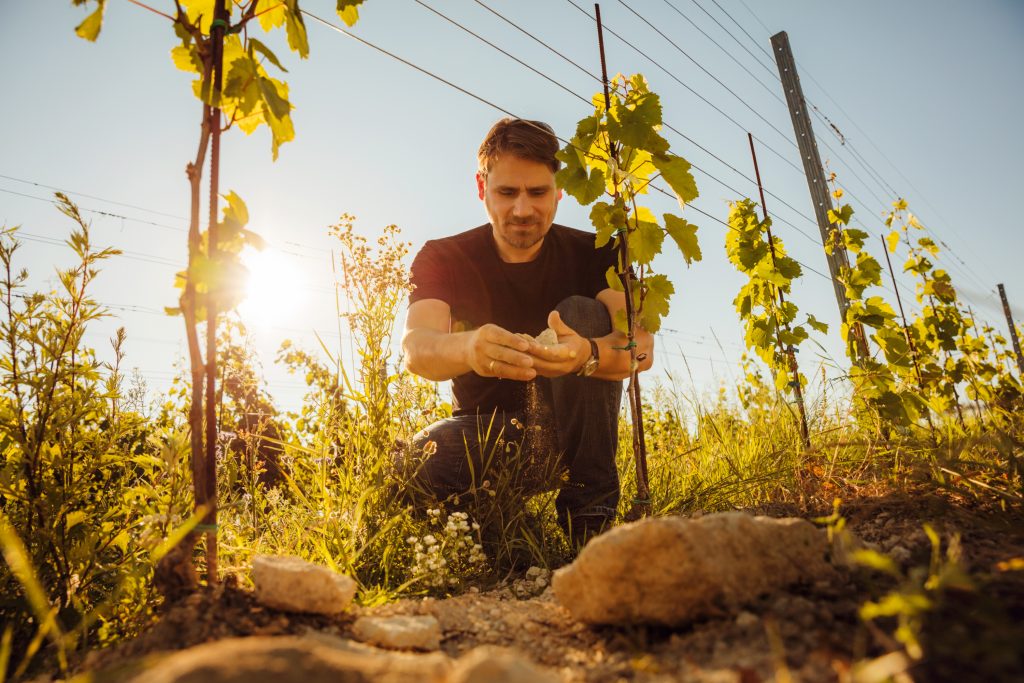 The soil of "Gritschenberg" is dominated by limestone – the so called "Leithakalk". It adds structure, gives a long lasting finish and important chalky aspects to our wines.
Other limestone dominated areas in Jois are the "Ladisberg" or "Bergschmallister". Also the clay soils at the foothills of the Leithaberg are full of active chalk.
Why do we tell you all these facts? Because you can taste the difference! It might be analytic not provable – but wine grown on slate does taste different to wine grown on limestone.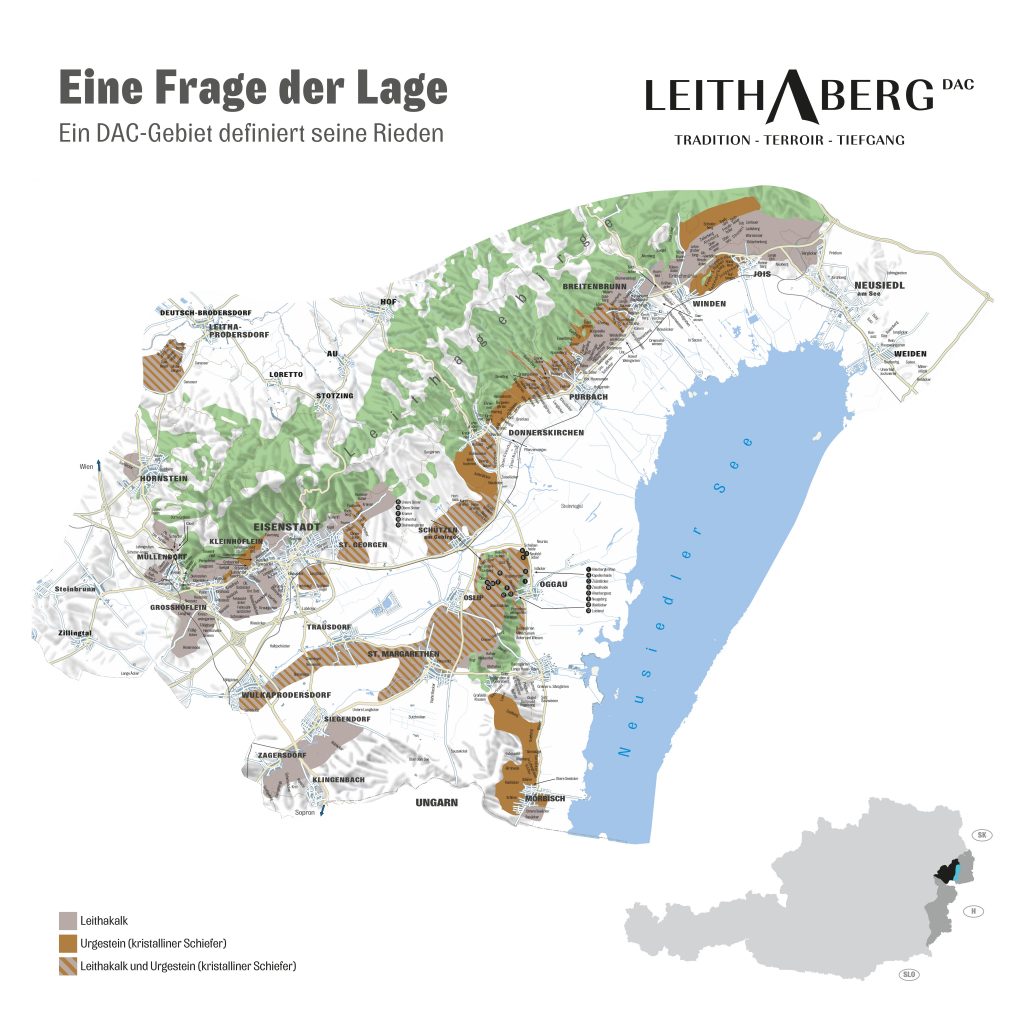 Leithabeg DAC includes numerous communities in the northwest of Lake Neusiedl and is named after its outstanding geological element- a range of hills, called "Leithagebirge" or as the locals call it: "Leithaberg".  www.leithaberg.at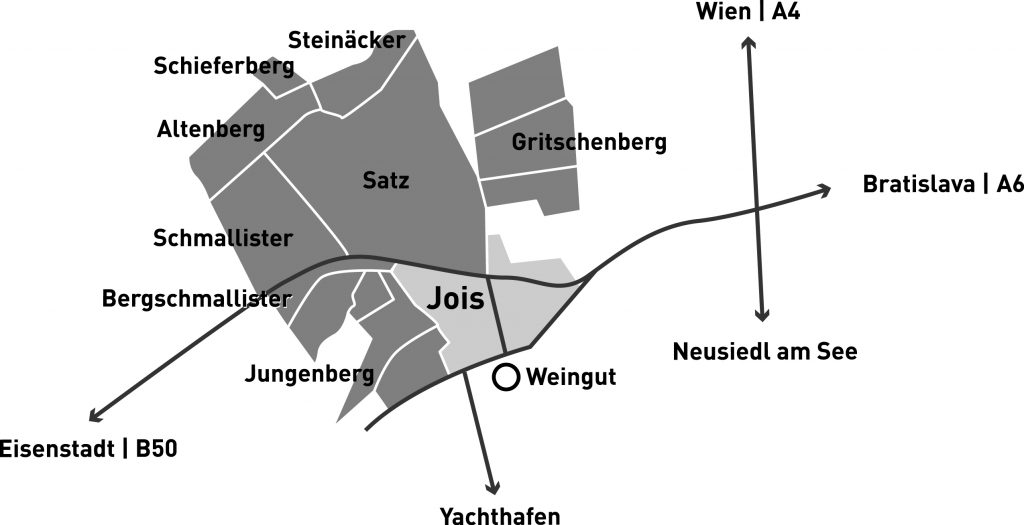 Our vineyards are split into more than 30 small plotts surrounding the village of Jois. On the one hand it carries disadvantages in everyday's work but on the other hand it's an advantage in years with partial frost or hailstorms and most of all it's fun to work with different soils and expositions.
take a look at the vineyards of Jois: VINEYARD MAP