Neither at Côte Rôtie, nor in Vosne Romanée one would ask oneself what to plant. Yes it exists, a perfect – to our terroir – fitting grape variety and we should be happy for that. And besides that, there are much more other things a vintner has to worry about.
above all - Blaufränkisch
Here, a small quiz. Which grape variety are we looking for? It is autochtonic, it is ripening late, it is not vulnerable to Botrytis, it provides highly complex wines with moderate alcohol content, it is mirroring the soil it grows on and flourishes beautifully on limestone and slate. Correct! Blaufränkisch has got history, a great present and hopefully a bright future. However, we have not planted anything else since 2006.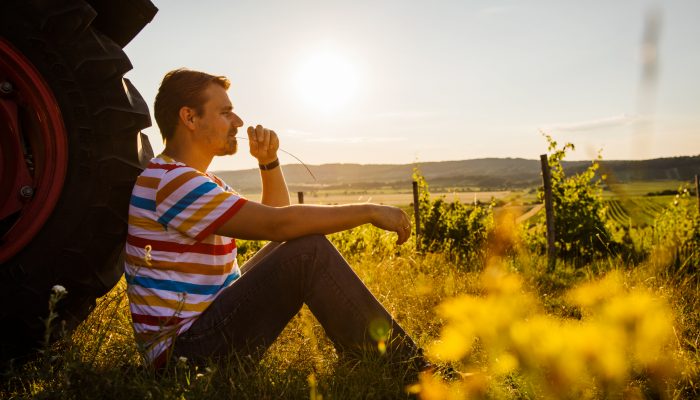 Probably due to historic roots or guided by our fathers, grandfathers and great-grandfathers we grow a rather wide range of white grapes, too. Neuburger and Traminer – the long established and almost forgotten, Chardonnay – the precise and Grüner Veltliner – the sleeping beauty. All those have enormous potential on our calcareous soils. But be careful: We love the wines chalky, salty and zesty with long finish and depth – not fruity or fancy.