Jungenberg Chardonnay 2018 – about the common preferences
"What Markus Altenburger put into the bottle in 2018 is stunning. A density of aroma together with a fineness which nobody would expect in Austria. No wood, which could be in the foreground, but therefor a juicy acidity and the pure barrenness of the schist soil."
We could not agree more with this citation of Steve Breitzke (MAST, Vienna) in the current Gault Millau – wine guide. The Gault Millau editors' team around Petra Bader elected our Chardonnay Jungenberg 2018 as their favourite wine of the region Leithaberg region.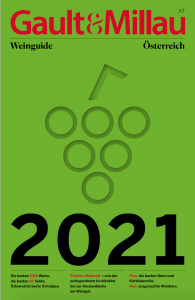 The Chardonnay Jungenberg is also the favourite wine at our winery.
Admitted it is not our credit that the wine is as it is. You can find primary rocks (schist) on the surface of the south-east facing vineyard. The vines run favourably along a bush and shade-giving hedge which protect the grapes from the hot Burgenland afternoon sun. With almost 30-year-old vines, which were planted by the parents, biodiversity and no exaggeration of the yield you can´t do anything wrong, right?
We started with the vintage 2006 which was aged in a 228l Piece after the Montrachet role model. Back then, it was overly exciting. We drunk a lot of white Burgundy wines as a preparation for the first own single vineyard wine and we phoned a lot about how they are doing this over there. The first try turned out really good and the knowledge was even intensified during a journey to the Chardonnay-Mekka. We worked after the role model of Burgundy iconic wines inclusively to the vintage 2011. I think the vintage 2013 was the biggest of the classical type, here we used new and used 500l and small barrels.
With the vintage 2015 we started to retrieve more out of the maceration time, we aged parts of the wine in concrete eggs and when we tried our fist oval barrels from Stockinger, we immediately knew in which direction we are heading. A not too long maceration on the skins, fermentation in concrete eggs and oval barrels and of course – as from day one on- spontaneously fermentation. We reached our final Jungenberg stylistic with the vintage 2017. This achievement is demonstrated with the current vintage in its new clothes: With wine depot as colour and the back of the hand as brush, we created a symbol which looks like a schist stone (which is the dominant soil formation on the Jungenberg).
What you can expect in terms of flavour we leave to the Gault Millau editors' team, they put it straight into words:
"Markus Altenburger is he hottest tip in the matter of Blaufränkisch from the Leithaberg in its clearest and most authentic way. His Jungenberg from 2017 could not bet better: dense, highly complex, mineral spiciness and dark fruit with a good aging potential. Also, the Chardonnay 2018 from the same vineyard is an extraordinary wine. He scores with its smokey, salty way, it is fine-meshed, focused, stony in the overall impression – simply a genius mirror of the terroir." 19/20 points
You can order our favourite wines always on our website www.jungenberg.at