JOIS 2007 - Late Release - about an intentionally forgotten wine
Driven by curiosity we left this wine in a barrel in the cellar of my uncle. But we did not expect that 15 years will pass by until we bottle the wine. Nevertheless, now the wine wants to get out into the world to be drunken right away and not to be forgotten in the next wine cellar.
Now comes the story:
It is 2007 and everything is new at the winery Altenburger – the first complete vintage is in the cellar, the barrels are filled up and the trying, planning, and tinkering has started. Which barrel will be which wine, what feels harmonic, what has a future potential? Every possible combination is be tasted. The single vineyard wines Gritschenberg and Jungenberg emerge and the two cuvées "Joiser Reben" and "JOIS" are created for the first time, whereas the last one was originally pure Blaufränkisch with a tiny bit of Cabernet Sauvignon to play with. This part of the Cabernet Sauvignon will be widened with Merlot in the following years.
In such turbulent beginning of a young winery it sometimes happens that there are not enough barrels for the wine and therefore offered my uncle his old barrels for the ageing. We immediately brought some wine over and started to forget it right away. Forgotten? How can somebody forget a whole barrel? Intuitive and willingly.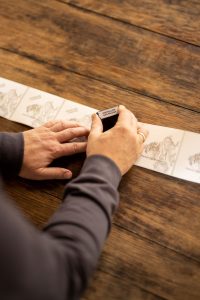 "This wine has the potential to be left alone in the barrel for a longer time, we have to try this." Therfore it was not bottled and marketed, but it aged in the cellar of my uncle. Time passed by and the curiosity grew: what happens if I let the wine in the barrel for one more year and another one and another one and all of the sudden 15 years passed by and the lust for this wine got bigger and bigger. Why did we bottle the wine now? I have no idea, but my intuition tells me the time is right and the 2007 is on point.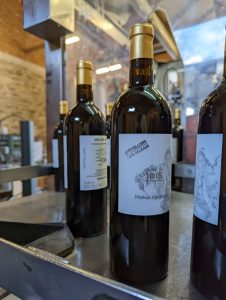 Our JOIS Late Release is late bottled and no unyielding reserve which is aged in the bottle at the winery.
And no fear, the forgotten barrel is already filled up. We do not tell you what vintage it is, but the next Late Release is already intuitive forgotten.
To be continued.