All our vineyards are certified organic since 2017 and situated in the village of Jois. It's the most eastern commune of the Leithaberg DAC appellation at the northernmost point of Lake Neusiedl. Due to the influence of the lake and the nearby hills of Leithagebirge and the interaction of limestone and slate soils our vinyards are really special – in a positive sense. Our most interesting plots are bottled as single vineyard wines.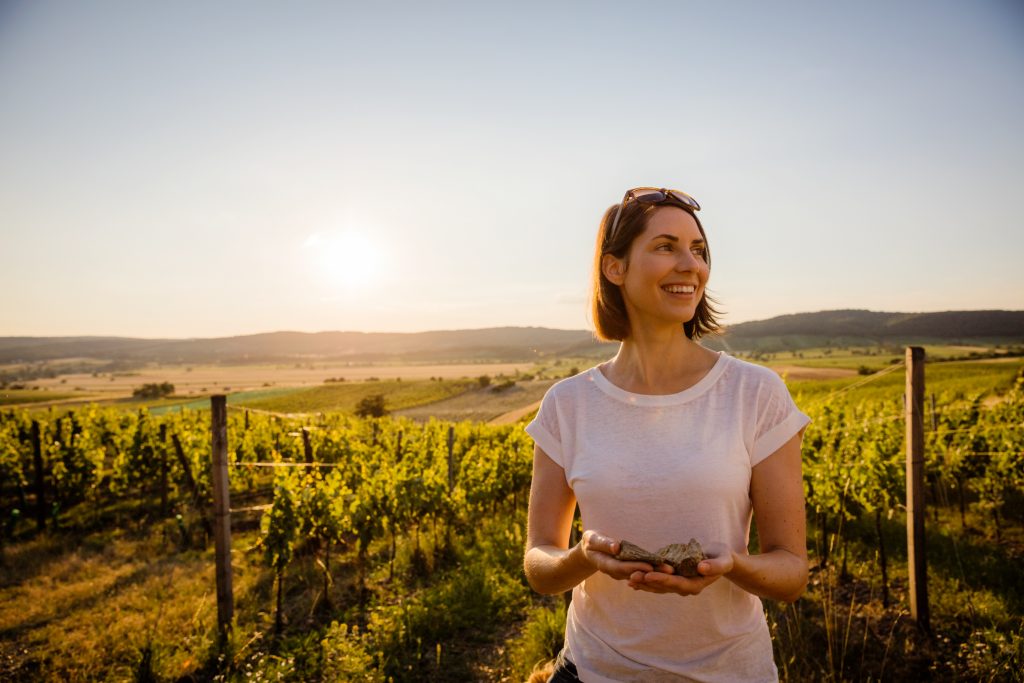 Locals call it "Tannenberg (Fir-Tree Hill)" even if it's full of scots pins. It is located outside the village, close to Lake Neusiedl. Its southern exposed slope is called "Jungenberg", the northern slope "Hackelsberg". At both locations the soil is dominated by slate.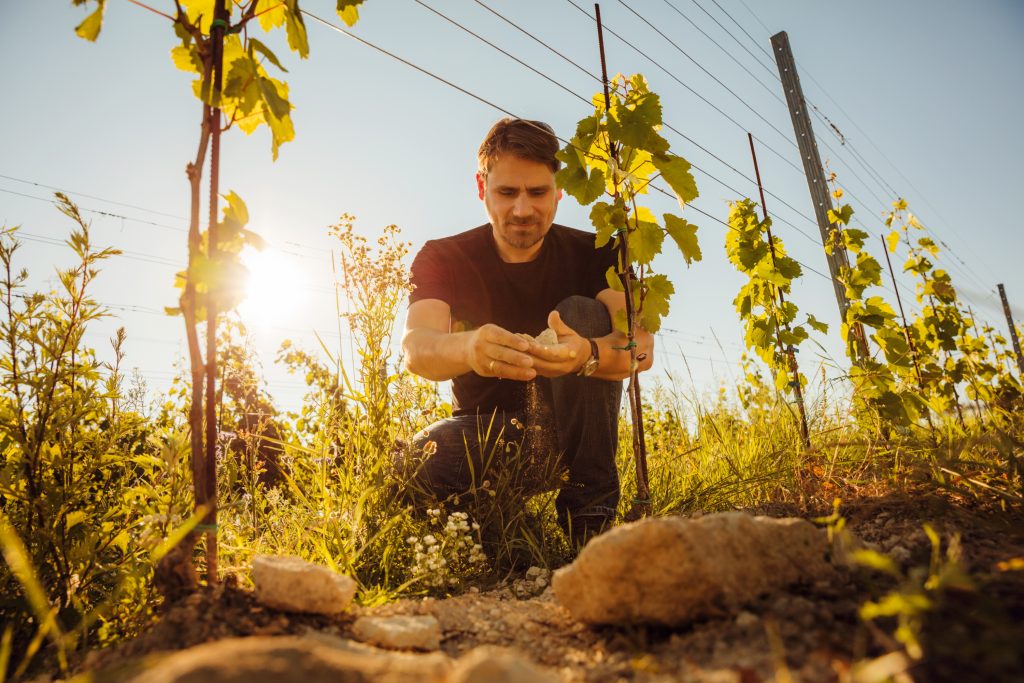 The soil of "Gritschenberg" is dominated by limestone – the so called "Leithakalk". It adds structure, gives a long lasting finish and important chalky aspects to our wines.
Other limestone dominated areas in Jois are the "Ladisberg" or "Bergschmallister". Also the clay soils at the foothills of the Leithaberg are full of active chalk.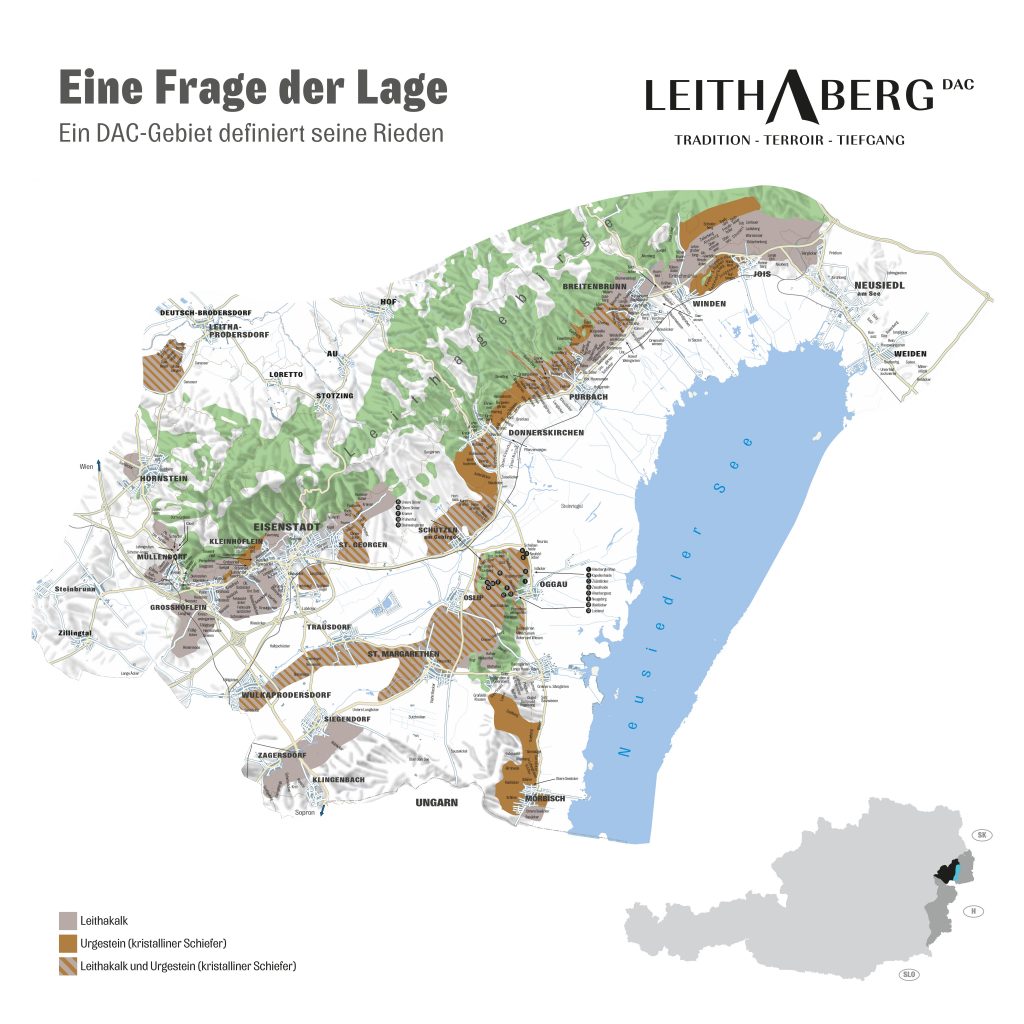 Leithabeg DAC includes numerous communities in the northwest of Lake Neusiedl and is named after its outstanding geological element- a range of hills, called "Leithagebirge" or as the locals call it: "Leithaberg".  www.leithaberg.at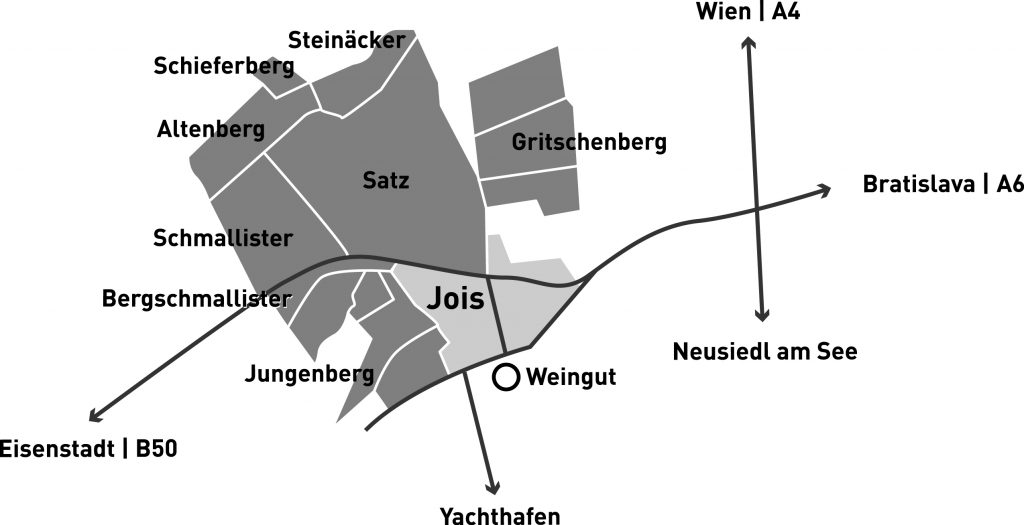 Our vineyards are split into more than 30 small plotts surrounding the village of Jois. On the one hand it carries disadvantages in everyday's work but on the other hand it's an advantage in years with partial frost or hailstorms and most of all it's fun to work with different soils and expositions.